This script will add or subtract a half-star from the ratings of the selected tracks. Ratings with half-stars appear with "1/2" appended to their ratings (see the screenshot). I highly recommend attaching a keyboard shortcut to this script for faster access.

iTunes 6.0.2 or later (I only discovered this in 6.0.2; it may work in earlier versions).

The scripts have also been posted on the Missing Menu Commands page as separate add and subtract actions.

Also see Assign Half-Star Rating.
Action shot:
1/2 stars.
Info:

file format:

Script

Gatekeeper Security:

None

written by

Doug Adams

total downloads:

3879

download size:

135.1K

download ⬇

Current v1.0

Free to use, but a payment
in appreciation is requested. Thanks!
Perhaps Also of Interest...
Popular Now
downloaded 14m 37s ago
View selected tracks, PDFs in QuickLook windows
downloaded 57m 27s ago
Remove iTunes tracks disassociated from files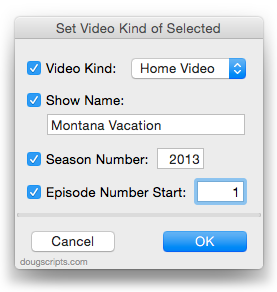 downloaded 1h 4m 39s ago
Exports and then re-imports selected tracks' artwork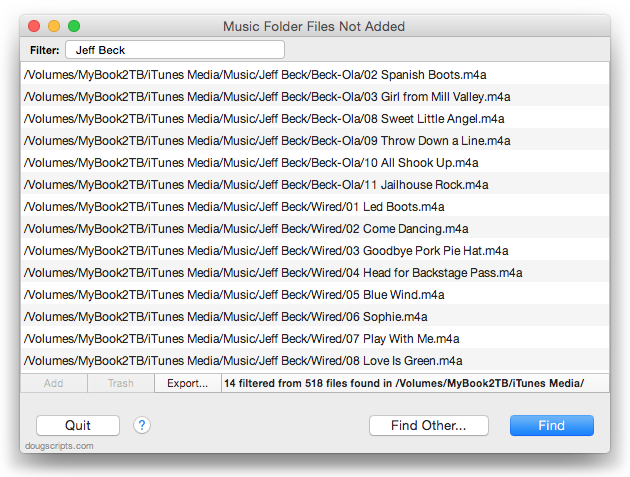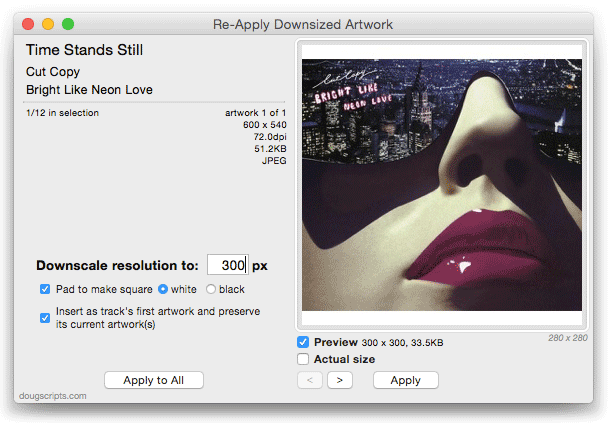 10 Most Recently Added