This script re-numbers the track number and track count tags of each selected track to its current Play Order and, optionally, enters a new Album Name for every track.
Latest version:

Info:
Popular Now
Set the Plays of selected tracks.
Remove iTunes tracks disassociated from files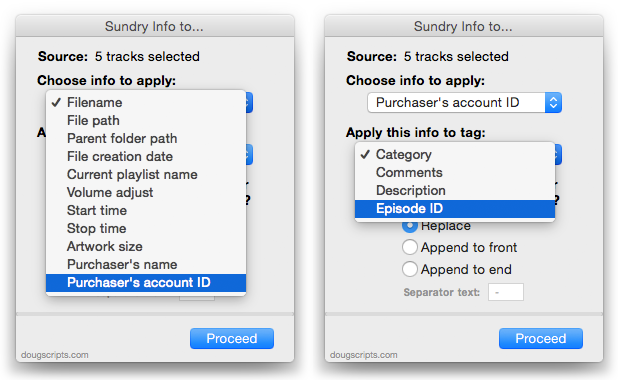 Paste non-ID3 Tag track and file related info into Category, Comments, or Description tag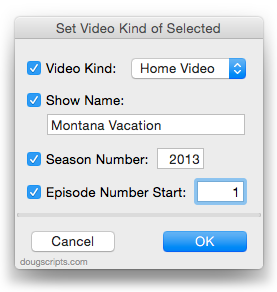 Set the BPM of selected tracks with artwork to "1" for Smart Playlist detection.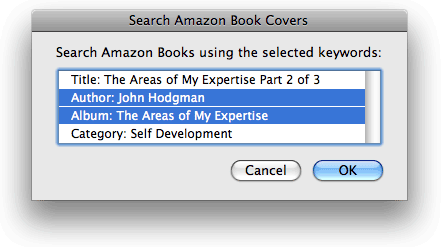 10 Most Recently Added: