Corrects selected tracks' Song Names which are in the format "Artist - Song Name", placing the info on either side of the " - " in the Artist and Song Name tags, respectively. For example, a Song Name of "Johnny Cash - Rusty Cage" would send "Johnny Cash" to the Artist tag and truncate the Song Name to just "Rusty Cage". At launch it will ask for separator text, which by default is " - ".
Latest version:

Info:
Popular Now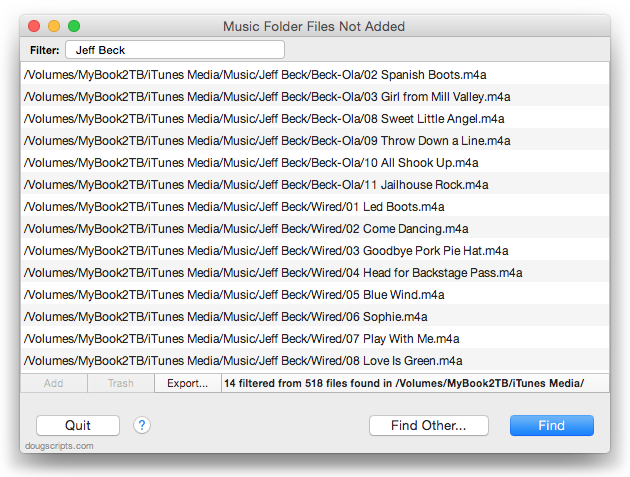 Drag-and-drop to convert audio files with iTunes
Apply selected CD's CD Text to its disc and track tags
Set the Plays of selected tracks.
Convert selected tracks and export the converted files to a new folder
Update subscriptions which have expired by virtue of being ignored for five or more days
10 Most Recently Added: