Drag-and-drop a single folder containing media files on this droplet (or double-click it to select a folder via an open dialog); it will add each file to iTunes and then distribute the tracks to playlists named using your choice of the tracks' "Artist - Album" tags or the name(s) of the folder(s) containing the file.
OS X 10.6 or later only. Previous universal version available at the link below in the "Info" section.
Action shot:
Options are displayed after dropping a folder of files on the droplet.
Latest version:

November 15, 2013
Fixes for compatibility with OS X 10.9 (Mavericks)

Info:
Popular Now
Rename selected tracks' Song Names with their filenames (minus extension)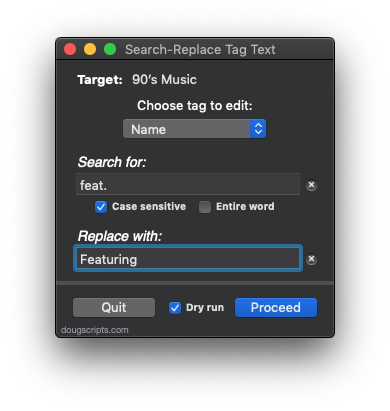 Perform search-and-replace on text in your choice of tags
Remove iTunes tracks disassociated from files
Renumber order of selected tracks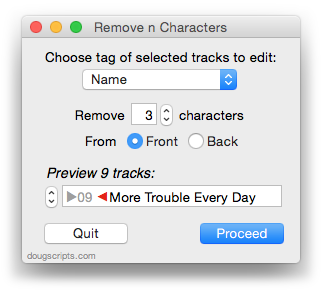 Re-associate batch of dead tracks with files from selected folder
10 Most Recently Added: