OS X 10.8 or later only. Drag-and-drop one or more folders containing media files on this droplet (or double-click it to select a single folder via an open dialog); it will recursively add each file to iTunes and then distribute the tracks to playlists created on-the-fly and named using your choice of:
the name of each file's containing folder
the folder heirarchy containing the file
the track's "Album - Artist" tags (if available)
If dropped files already exist as track entries in iTunes they will still be copied to the playlists. The same track will not be added to a playlist more than once.
Action shot:
Options are displayed after dropping a folder of files on the droplet.
Latest version:

November 13, 2014
Adds support for OS X 10.10 Yosemite/iTunes 12
Adds "Check for Update" command
Adds "Folder name" and "Folder heirarchy" as distinct options
General UI and maintenance fixes
Adds ten day trial

Info:
Popular Now
Copy Artist to Album Artist of selected tracks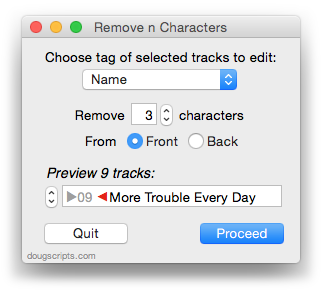 Convert selected tracks and export the converted files to a new folder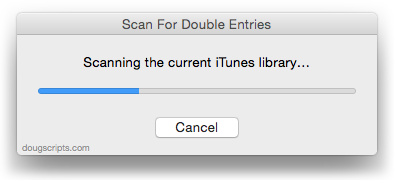 Locates pairs of track entries pointing to the same file
Re-associate batch of dead tracks with files from selected folder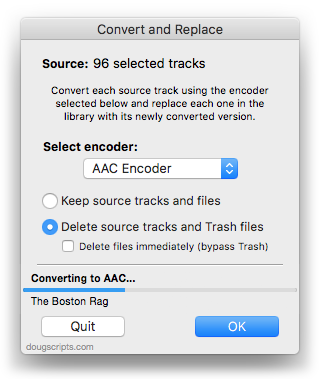 Convert selected tracks and replace them with converted versions
10 Most Recently Added: