This script will rename the selected tracks in iTunes with their filenames (minus the extension).
There is no accounting for track numbers that may prefix the filename.
To remove characters from the beginning of your Song Names try using the script Remove n Characters From Front.
Latest version:

Info:
Popular Now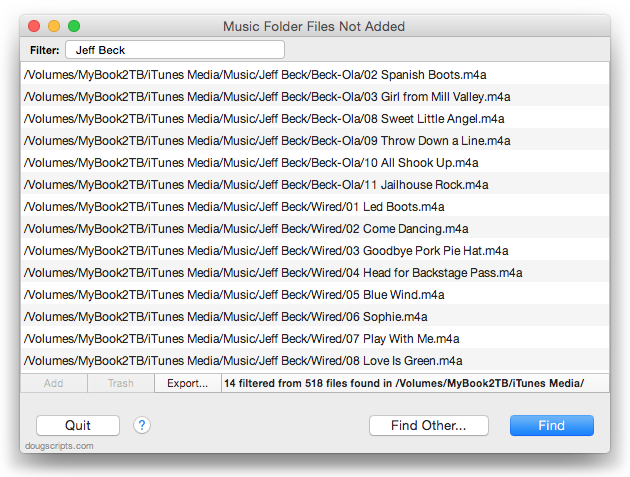 Drag-and-drop to convert audio files with iTunes
Apply selected CD's CD Text to its disc and track tags
Set the Plays of selected tracks.
Convert selected tracks and export the converted files to a new folder
Update subscriptions which have expired by virtue of being ignored for five or more days
10 Most Recently Added: