OS 10.8 or later. This script will rename the files of the selected tracks (or the files of the tracks in the selected playlist) with a filename pattern that you formulate using the tracks' tag data. Optionally, export a copy of the files to a chosen location and rename the files in that location.
Action shot: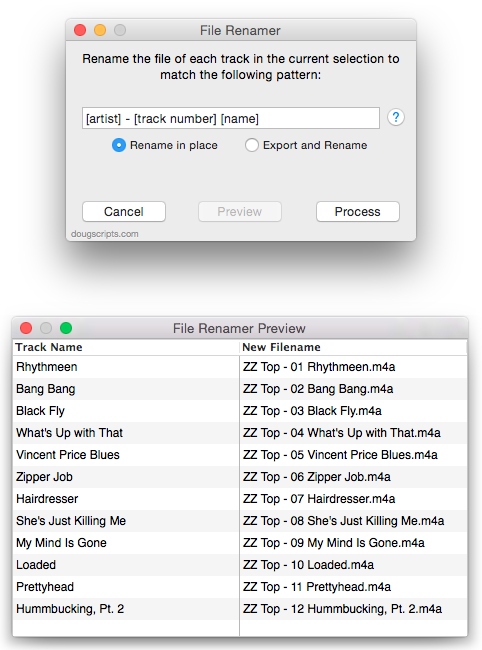 The main window and Preview window. Clicking the "?" button displays a Help window listing available track properties that can be used.
Info:

file format:

Cocoa-AppleScript (Applet)

Gatekeeper Security:

Authorized Apple Developer ID

written by

Doug Adams

current version downloads:

464 |

total downloads:

23872

.zip download size:

562.7K

older PPC/universal version:

direct download

older pre-OS X 10.9 version:

direct download
Perhaps Also of Interest...
10 Most Recently Added