Parse the selected iTunes tracks' Song Names such that the same first Item text in "First Item - Second Item - Third Item" is removed and copied to another user-selected tag in each selected track (Album, Artist, Composer, Genre, Grouping, or Comments), leaving "Second Item - Third Item" in the Song Name. Run the script again to similarly remove and copy "Second Item" to another tag, and so on. Read Me explains more, and how to customize for different separator characters. Screenshot speaks volumes.
(Note: In order to launch this PowerPC-era script on an Intel machine, it must first be opened and then saved using AppleScript Editor, which is located in your /Applications/Utilities/ folder. More information is here.)
Popular Now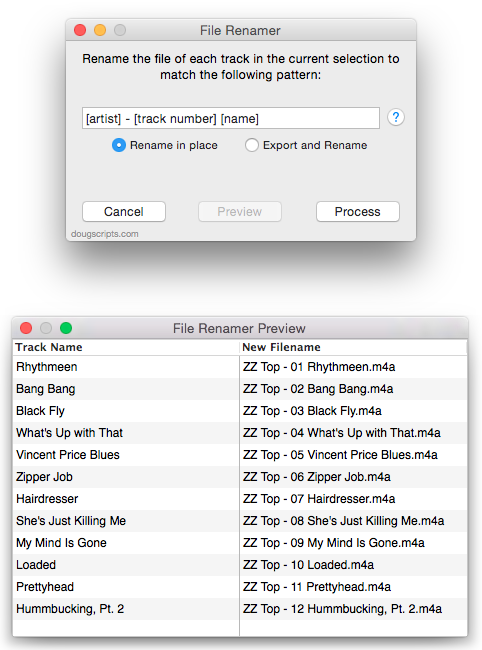 Use tag data to formulate new file name for selected tracks' files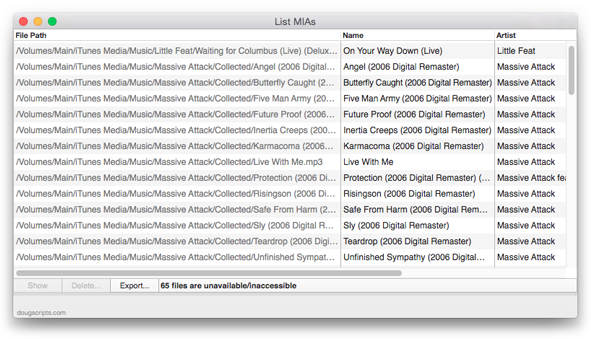 Display, create text file listing info of dead tracks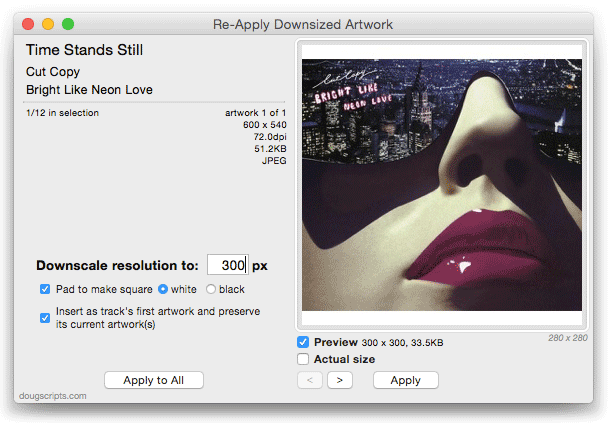 Batch-reset the Start and Stop Time of selected tracks to their entire duration
Set the Plays of selected tracks.
10 Most Recently Added: