This script attempts to merge the tag data of iTunes tracks designated with (!) with the real track that you have re-added to your iTunes Library.
Use the more modern Track CPR.
(Note: In order to launch this PowerPC-era script on an Intel machine, it must first be opened and then saved using AppleScript Editor, which is located in your /Applications/Utilities/ folder. More information is here.)
OBLIGATORY WARNING! Because this script has been designated as a "Retro Script" there is no guarantee that it will function as described and may even corrupt or destroy data.
Popular Now
Exports and then re-imports selected tracks' artwork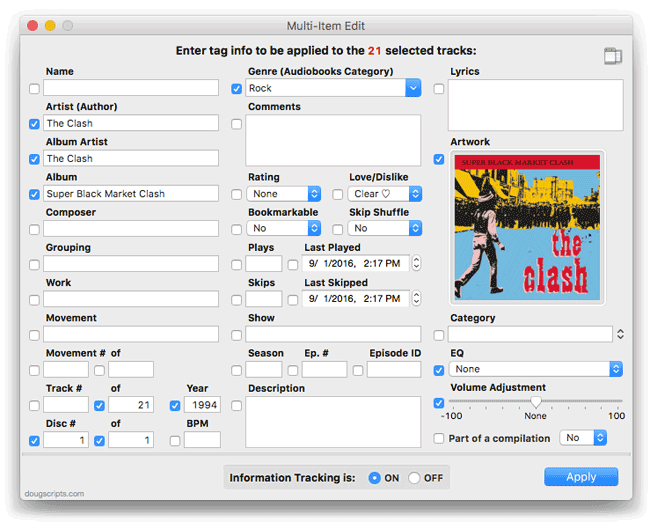 Edit a selection of iTunes tracks' tags in single window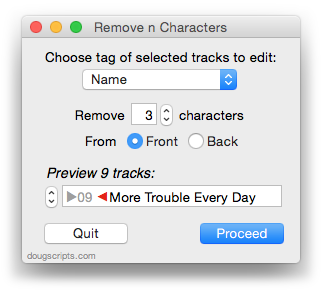 Batch set new Last Played/Last Skipped of selected tracks
10 Most Recently Added: