Uses the name and artist of the current or selected track as the basis for a search for lyric sites with Google. Results will appear in your default browser.
Info:

file format:

Script Bundle

Gatekeeper Security:

None

written by

Doug Adams

latest version downloads:

6371 |

total downloads:

32350

download size:

225.3K
Perhaps Also of Interest...
Popular Now
downloaded 1m 39s ago
Rename selected tracks' Song Names with their filenames (minus extension)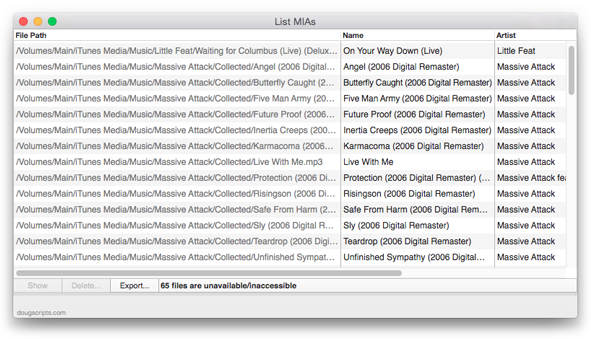 downloaded 10m 20s ago
Display, create text file listing info of dead tracks
downloaded 10m 39s ago
Download selected media from a web page in Safari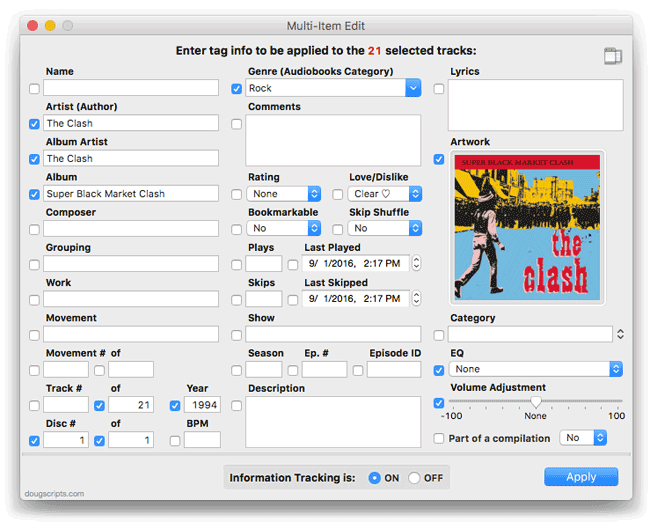 downloaded 15m 44s ago
View/Edit tags of selected track(s) in single window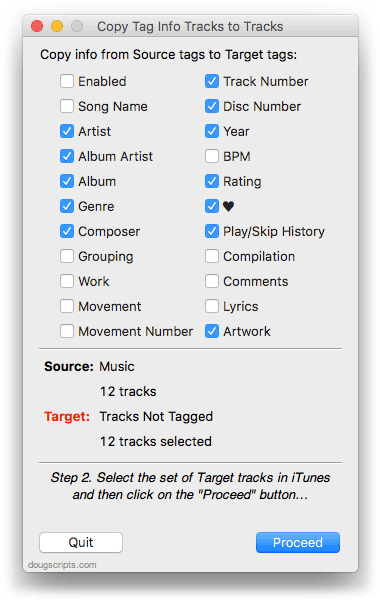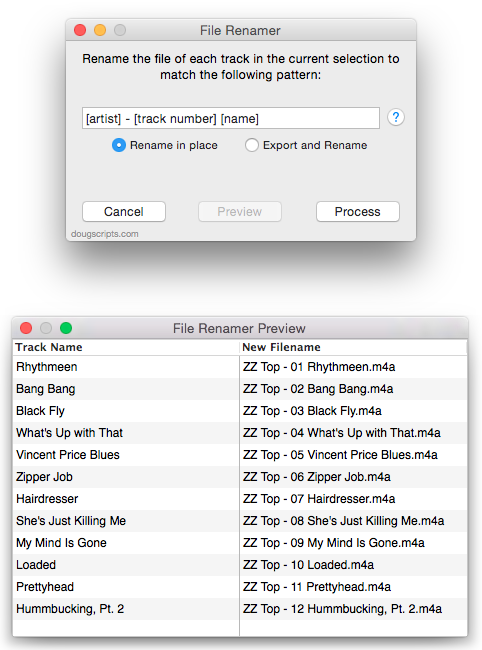 downloaded 40m 38s ago
Use tag data to formulate new file name for selected tracks' files
10 Most Recently Added