OS X 10.8 and later only. This script checks your entire iTunes library for missing and presumed dead tracks--those tracks that iTunes is unable to associate with a file and which are listed in iTunes with a "!"--and can create a text file listing these tracks by alleged File Path (if available), Song Name, Artist and Album, which you can view using TextEdit.
Also see Music Folder Files Not Added
To find and delete dead tracks see Super Remove Dead Tracks.
See the video on YouTube.
Action shot:
iTunes can't find the files pointed to by the Location property of these track entries.
Latest version:

October 7, 2014
Additional support for OS X 10.10 Yosemite/iTunes 12
Drops support for pre-OS X 10.8
Adds "Check for Update" menu command
Minor code tweaks to improve performance

Info:
Popular Now
Correct song titles listed as "Artist - Song Name"
Remove iTunes tracks disassociated from files
Set the Plays of selected tracks.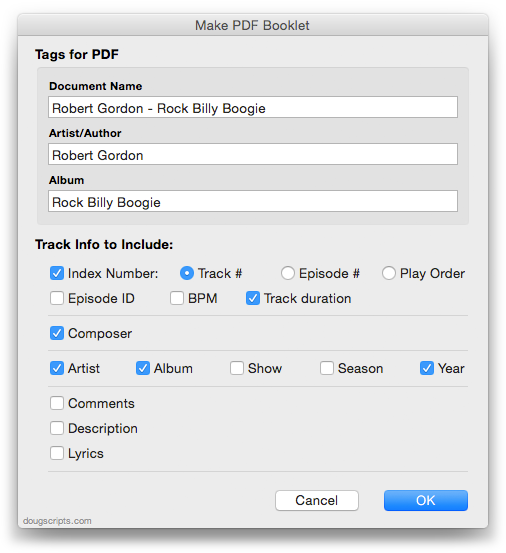 Create a PDF booklet containing info from the selected tracks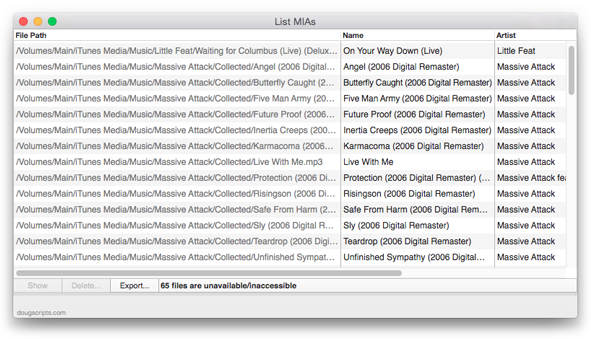 Display, create text file listing info of dead tracks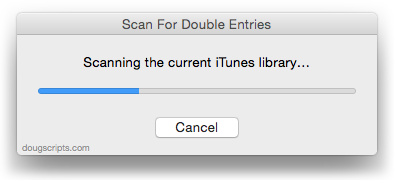 Locates pairs of track entries pointing to the same file
10 Most Recently Added: