OS X 10.8 and later only. This applet checks your entire iTunes library for missing and presumed dead tracks--those tracks that iTunes is unable to associate with a file and which are listed in iTunes with a "!"--and can create a text file listing these tracks by alleged File Path (if available), Song Name, Artist and Album, which you can view using TextEdit.
Also see Music Folder Files Not Added
To find and delete dead tracks see Super Remove Dead Tracks.
Action shot:
iTunes can't find the files pointed to by the Location property of these track entries.
Latest version:
July 20, 2015
Fixes issue with apps errantly displaying (iTunes 12.2 and later)
Changes progress to spinning-type
v4.1 (july 13, 2015):
Preliminary support for OS X 10.11 (El Capitan)
Accommodates changes in iTunes 12.2
Further:
Info:

file format:

Cocoa-AppleScript (Applet)

Gatekeeper Security:

Authorized Apple Developer ID

written by

Doug Adams

latest version downloads:

398 |

total downloads:

36120

download size:

496.4K

older PPC/universal version:

direct download
A/V:
Perhaps Also of Interest...
Popular Now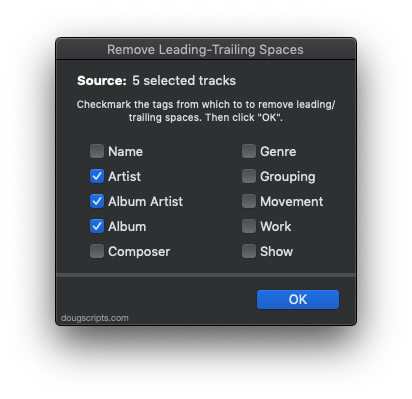 downloaded 21m 52s ago
Assists with finding truncated iTunes Match tracks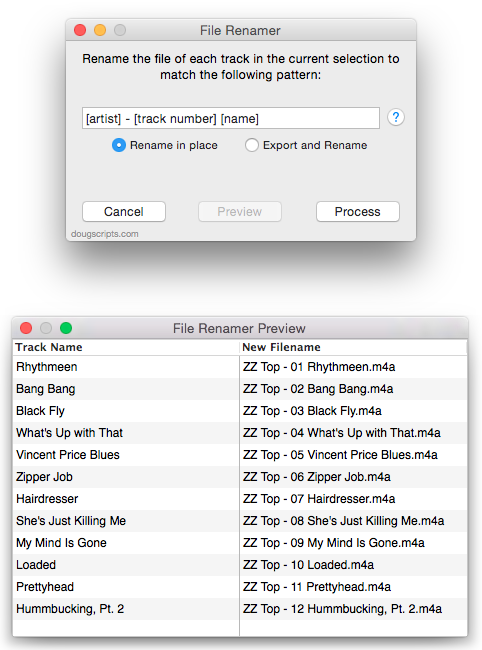 downloaded 54m 28s ago
Use tag data to formulate new file name for selected tracks' files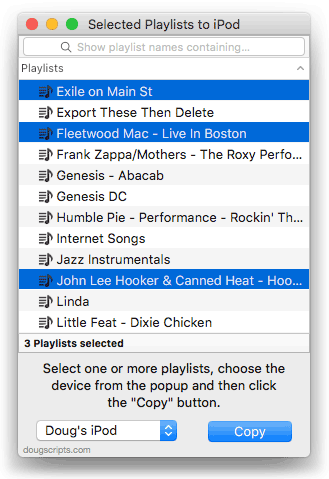 10 Most Recently Added