This script will change the file type of the selected AAC tracks to "M4B " and file extension to ".m4b", thus making them bookmarkable. (That is, the track will natively resume playing wherever you left off the last time you played it.) Additionally, when used with iTunes 7 or later, deletes and re-adds each track so it will appear in the Audiobooks Library. Ratings, play count, last played date, skip count, and skipped date are preserved.
Info:

file format:

Script Bundle

Gatekeeper Security:

None

written by

Doug Adams

current version downloads:

2660 |

total downloads:

192772

.zip download size:

248.4K

older pre-OS X 10.9 version:

direct download
Perhaps Also of Interest...
Popular Now
downloaded 12m 47s ago
Exports and then re-imports selected tracks' artwork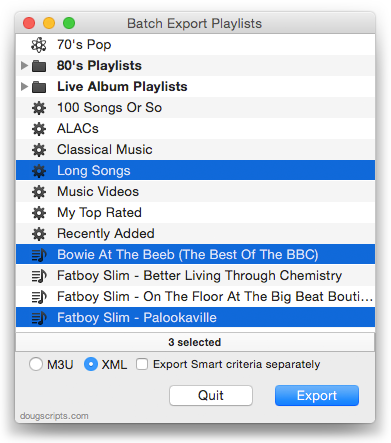 downloaded 1h 1m 16s ago
Export selected playlists as individual XML or M3U files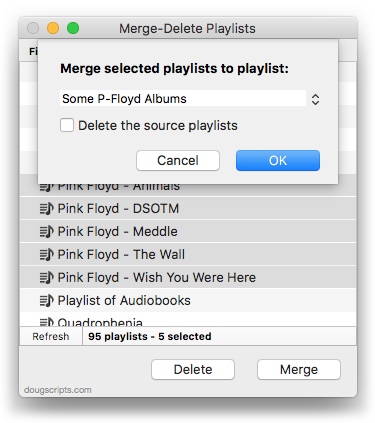 downloaded 1h 4m 37s ago
Batch merge and/or delete playlists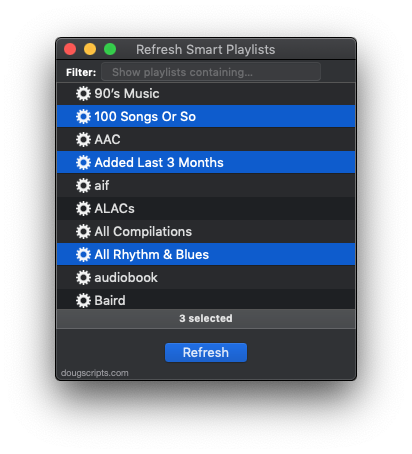 downloaded 1h 15m 2s ago
Compel selected Smart Playlists to refresh their track contents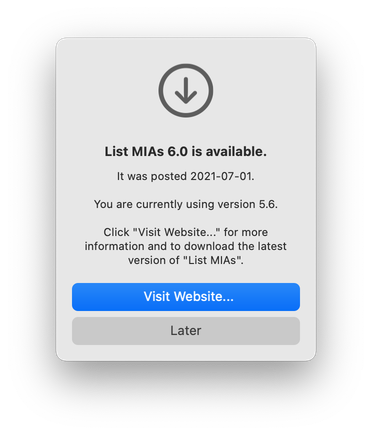 downloaded 1h 15m 26s ago
Check scripts downloaded to your computer from dougscripts.com for latest version
downloaded 1h 18m 4s ago
Correct song titles listed as "Artist - Song Name"
10 Most Recently Added