OS X 10.8 or later. This application will list the file paths of the files in your designated "iTunes Media" folder which are not in iTunes' track library. Additionally, you can select a different parent folder and its contents will be compared to the iTunes library. Includes options to Add a selection of found files to iTunes, move them to the Trash, and export a text file listing the file paths.
See the video on YouTube.
Action shot:
These files are in my "iTunes Media" folder but do not exist as track entries in iTunes. The tracks may have been deleted from iTunes but, for whatever reason, I did not choose to move their files to the Trash.
Latest version:

October 19, 2014
Fixes issue with mis-reading file paths on OS X 10.9.5 with iTunes 12
v4.2 - October 13 2014:
Fixes window re-sizing issue
Fixes bug preventing some Unicode text from exporting correctly
v4.1 - October 6, 2014:
Fixes Yosemite-compatibility issues

Info:
Popular Now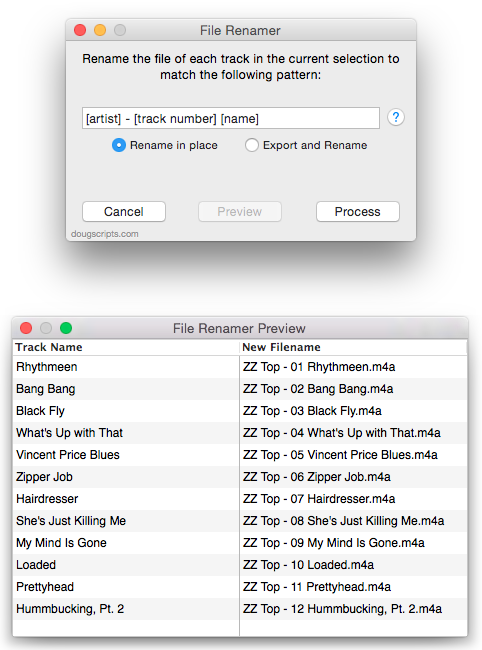 Use tag data to formulate new file name for selected tracks' files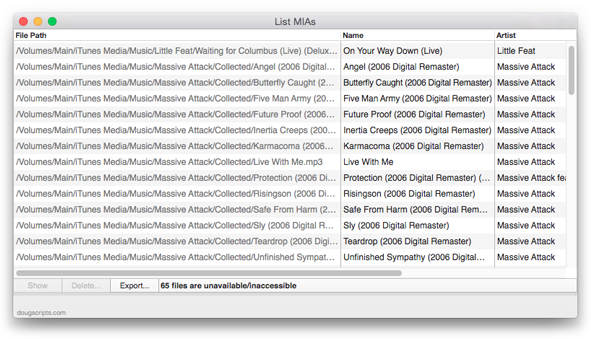 Display, create text file listing info of dead tracks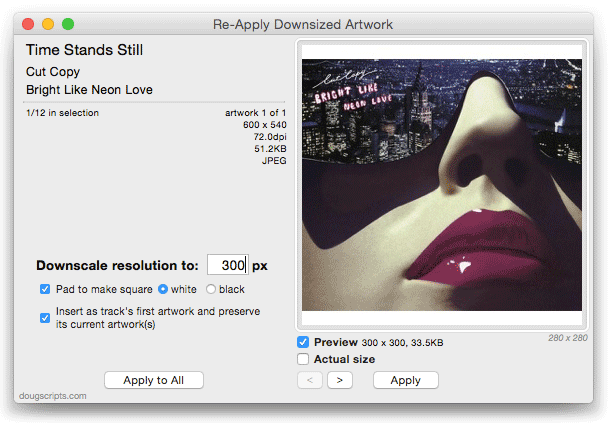 Batch-reset the Start and Stop Time of selected tracks to their entire duration
Set the Plays of selected tracks.
10 Most Recently Added: