Obligatory warning: This script has been designated as a "Retro Script" and there is no guarantee that it will function as described with modern versions of iTunes and OS X and may even corrupt or destroy data.
This script will re-add the files of the selected tracks to iTunes as if they were a Podcast subscription. The files will then appear in the Podcasts playlist and "behave" as though they are a group of Podcast episodes. Such a Podcast can be set to automatically be copied to iPod and appear in the Podcasts category.
Requires "Web Sharing" be activated in System Preferences.
Mountain Lion Issues: Web Sharing activation is no longer available from the Sharing Preferences. See here for more information.
Latest version:

Info:
Popular Now
Exports and then re-imports selected tracks' artwork
Play through each track in a playlist at your set interval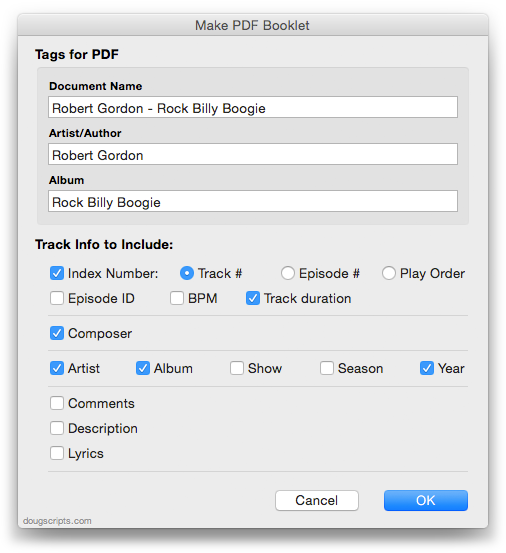 Create a PDF booklet containing info from the selected tracks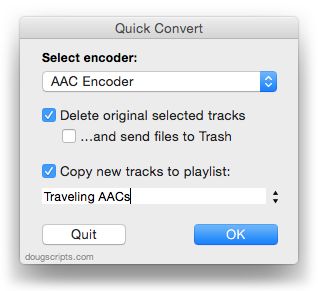 Convert or import tracks with any encoder on the fly
Remove iTunes tracks disassociated from files
Create a Ringtone track from a selected track
10 Most Recently Added: