OS X 10.8 and later. This script will export then re-import the artwork data of the selected tracks obliging iTunes to embed the artwork in the track's file's meta-data.
For best results, use with an album's worth of tracks at a time.
Note: this app does not affect how the Finder may or may not display a file's icon image.
Also see Tracks Without Embedded Artwork.
Latest version:

October 14, 2014
Support for OS X 10.10 Yosemite/iTunes 12
Checks for update at launch
Minor tweaks

Info:
Popular Now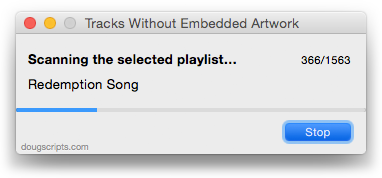 Exports and then re-imports selected tracks' artwork
Export selected playlists as individual XML or M3U files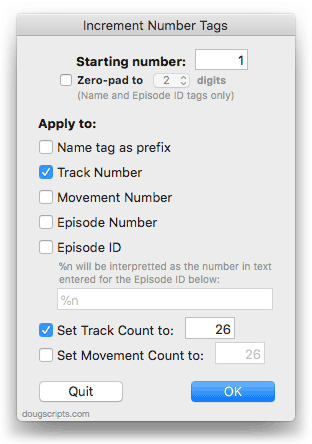 Set choice of various number tags of selected tracks incrementally
Re-associate batch of dead tracks with files from selected folder
10 Most Recently Added: