OS X 10.8 or later only. This script will export the artwork of the selected tracks or tracks in the selected playlist as a JPEG image file named folder.jpg to the folder which contains each selected track's file--presumably the track's Album folder. Many third-party music players and systems (Sonos, for example) may look for a "folder.jpg" here to use as display artwork. If multiple album tracks are selected, the script will make sure only one image file per Album is exported.
Based on Save Album Art to Album Folder.
Action shot:
The Preferences pane for the script.
Latest version:

October 2, 2014
Support for OS X 10.10 Yosemite/iTunes 12
Drops support for pre-Mountain Lion
Adds "Check for Update" menu command
Minor tweaks

Info:
Popular Now
Exports and then re-imports selected tracks' artwork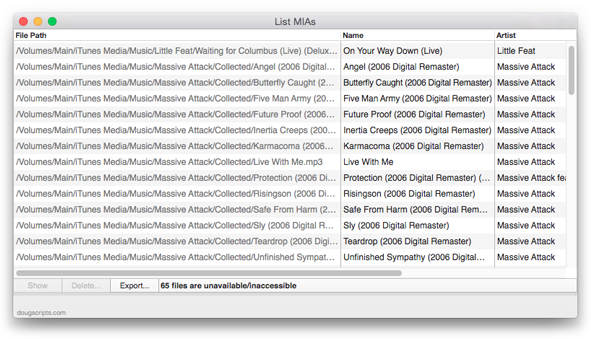 Display, create text file listing info of dead tracks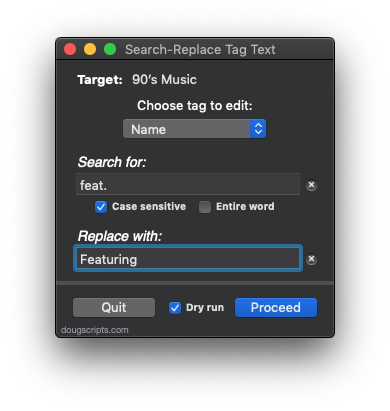 Perform search-and-replace on text in your choice of tags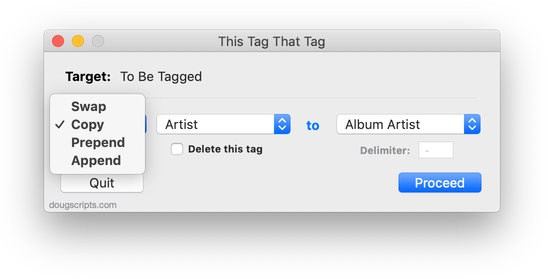 Applet assists with swapping, copying, appending data between track tags
10 Most Recently Added: