Use scanf-like and regular expressions pattern-matching to disassemble groups of song names and reassign text to correct tags. For example, parse the song name XTC - English Settlement - 15 - Snowman using the pattern %a - %l - %t - %n, sending artist, album, and track number to their appropriate tags.
Info:

file format:

Script

Gatekeeper Security:

None

written by

Dan Vanderkam

current version downloads:

9727 |

total downloads:

20597

download size:

327.9K
Perhaps Also of Interest...
Popular Now
downloaded 9m 59s ago
Correct song titles listed as "Artist - Song Name"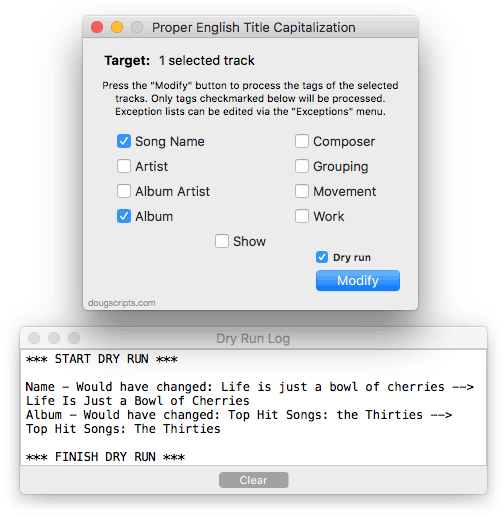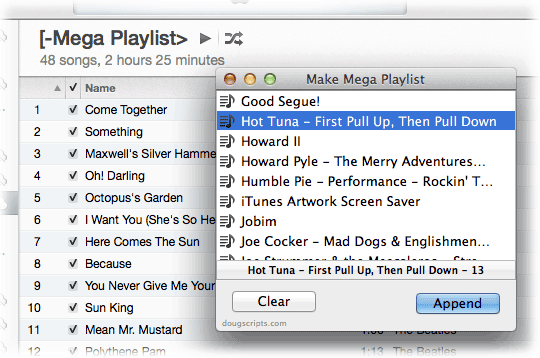 downloaded 21m 35s ago
Make one big playlist from many using original track order
downloaded 21m 42s ago
Convert selected tracks and export the converted files to a new folder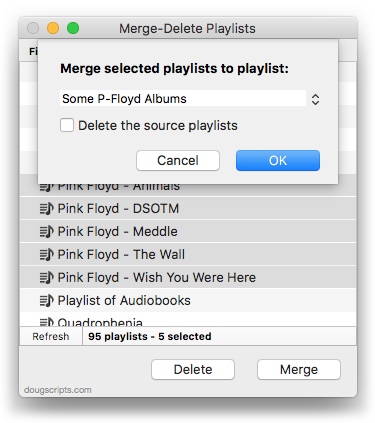 downloaded 22m 4s ago
Batch merge and/or delete playlists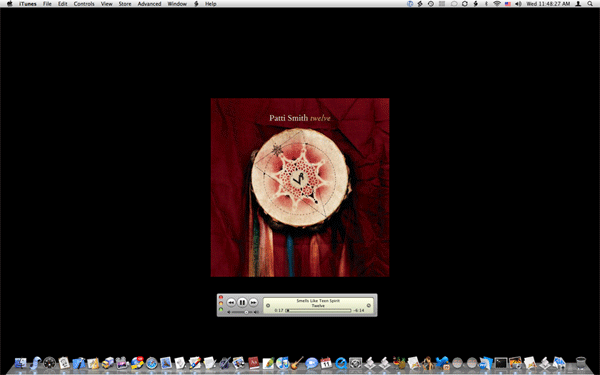 downloaded 47m 18s ago
Continuously update your desktop picture to current track's artwork
10 Most Recently Added