Sure, iTunes can join tracks, but only if they're consecutive CD tracks, and you haven't imported them. This script allows you to join any two (or more) MP3 tracks (repeat: MP3 tracks only), provided that they are the same format and bitrate.
Also see Join Together, an application that will join any type of files.
(Note: In order to launch this PowerPC-era script on an Intel machine, it must first be opened and then saved using AppleScript Editor, which is located in your /Applications/Utilities/ folder. More information is here.)
Popular Now
Set the Plays of selected tracks.
Export selected playlists as individual XML or M3U files
Remove iTunes tracks disassociated from files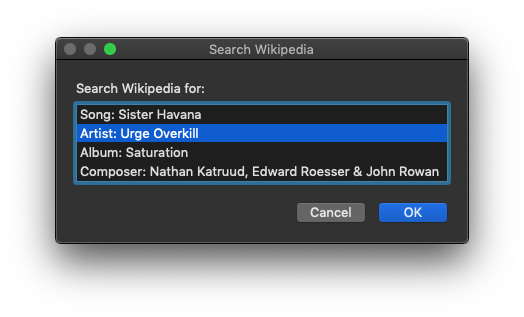 Search Wikipedia using the Song Name, Album, Artist, or Composer of selected or playing track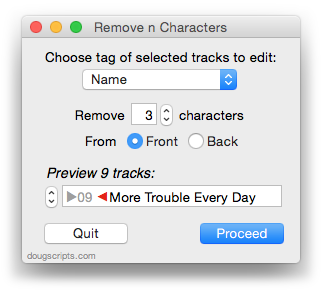 10 Most Recently Added: