iTunes will stop updating a podcast if you have not listened to at least one of its episodes in five days. This script will batch-update every podcast subscription so you don't have to manually update each one individually.
I have posted instructions on how to create a launchd agent to run this script automatically and invisibly in the background to ensure that your Podcasts are always updated.
Possible iTunes bug (July 17, 2014): iTunes 11 may still report a particular feed as not updating (with a "!") even though recent episodes have been downloaded via the script; you will have to manually tell iTunes to continue updating the feed by clicking the "!" button.
Latest version:

Info:
Popular Now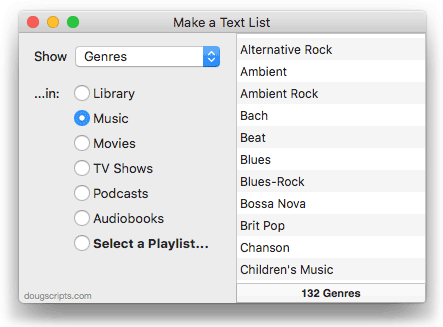 Create a text file containing an alphabetical list of chosen tag data
Convert selected tracks and export the converted files to a new folder
Play the selected track and stop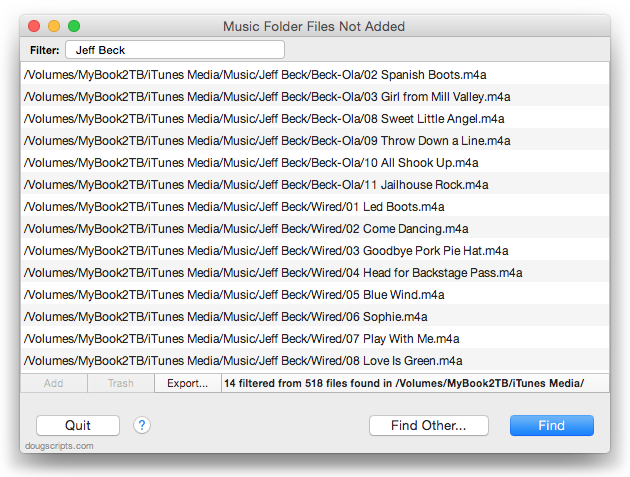 10 Most Recently Added: