Emulates an iTunes searchbox query in the first pass, the track results of which are searched for an additional search term in a second pass (Song Name, Artist, Album Artist, Album, Category, Comments, Composer, Description, Genre, Grouping, Kind, Lyrics, Show, Year, and Sort tags). Final results can be assembled in a new Search Results playlist in iTunes as well as displayed in a sortable Results Window.
Action shot: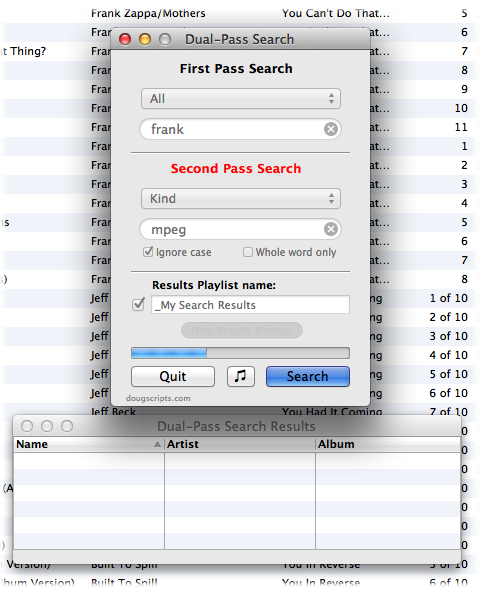 The Second Pass Search is currently processing the results of the First Pass. All tracks that contain "frank" in any tag are being searched for a Kind tag that contains "mpeg".
Info:

file format:

Cocoa-AppleScript (Applet)

Gatekeeper Security:

Authorized Apple Developer ID

written by

Doug Adams

current version downloads:

104 |

total downloads:

946

.zip download size:

602.2K

download ⬇

Current v2.0

Free to use, but a payment

in appreciation is

requested

.

Thanks for your support!
Perhaps Also of Interest...
Popular Now
downloaded 3m 47s ago
Exports and then re-imports selected tracks' artwork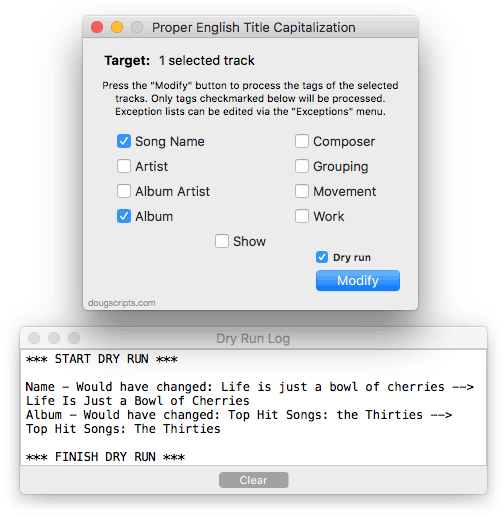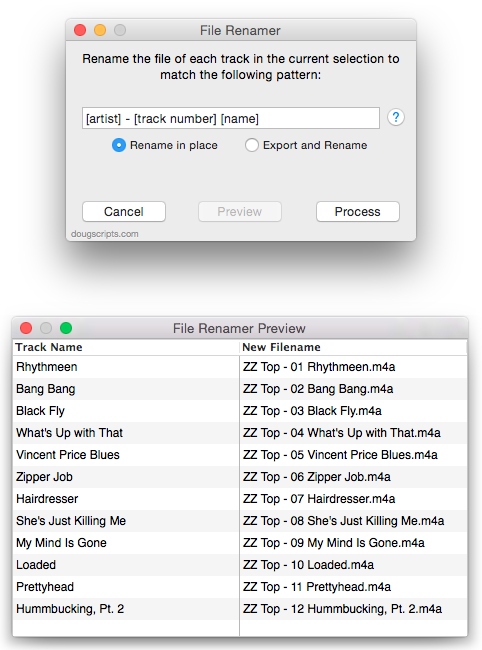 downloaded 11m 44s ago
Use tag data to formulate new file name for selected tracks' files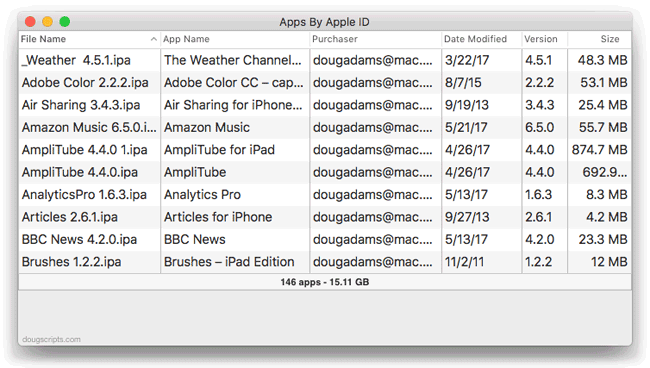 downloaded 14m 8s ago
Display information about apps in the Mobile Applications folder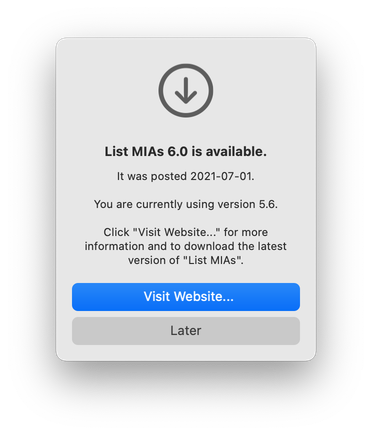 downloaded 28m 33s ago
Check scripts downloaded to your computer from dougscripts.com for latest version
10 Most Recently Added