Obligatory warning: This script has been designated as an obsoleted "Retro Script". There is no guarantee that it will function as described with modern versions of iTunes and/or macOS. If used in its current form it may not work at all without modification and, at worst, it may corrupt or destroy data.
This script will re-add the files of the selected tracks to iTunes as if they were a Podcast subscription. The files will then appear in the Podcasts playlist and "behave" as though they are a group of Podcast episodes. Such a Podcast can be set to automatically be copied to iPod and appear in the Podcasts category.
Requires "Web Sharing" be activated in System Preferences.
Mountain Lion Issues: Web Sharing activation is no longer available from the Sharing Preferences. See here for more information.
Info:

file format:

Script Bundle

Gatekeeper Security:

None

written by

Doug Adams

current version downloads:

15761 |

total downloads:

24008

.zip download size:

302.4K
Popular Now
downloaded 24m 14s ago
Exports and then re-imports selected tracks' artwork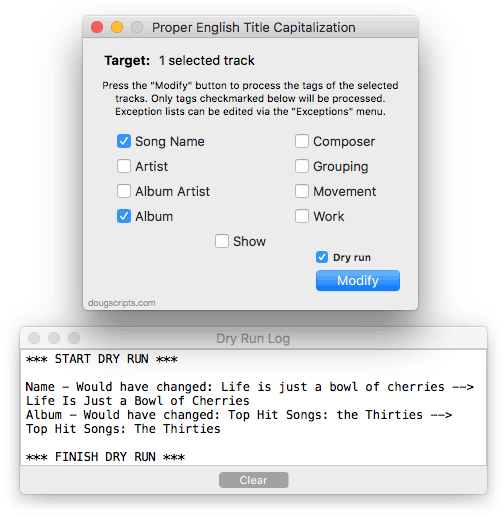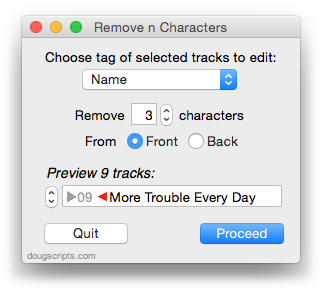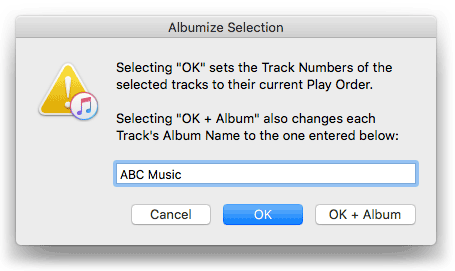 downloaded 1h 31m 42s ago
Renumber order of selected tracks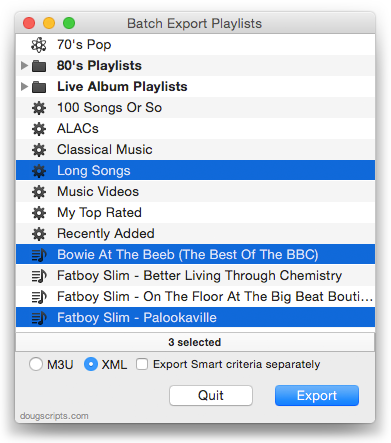 downloaded 1h 58m 34s ago
Export selected playlists as individual XML or M3U files
10 Most Recently Added