Primarily for iPhone and iPod touch users, this script will copy any combination of Name, Artist, Album, Grouping, Composer, BPM, Comment, (Long) Description, Year and/or Bit Rate tags to the Lyrics tag of the selected tracks, such that this info will be available with a tap when the track is playing. Can append to or replace current Lyrics info.
Action shot: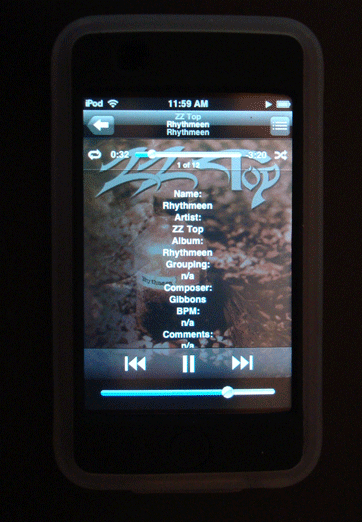 View selected tags when you're playing a track on your iPhone or iPod touch.
Info:

file format:

Application (Applet)

Gatekeeper Security:

None

written by

Doug Adams

current version downloads:

2748 |

total downloads:

3353

.zip download size:

418.4K

download ⬇

Current v1.1

Free to use, but a payment

in appreciation is

requested

.

Thanks for your support!
Perhaps Also of Interest...
Popular Now
downloaded 23m 47s ago
Exports and then re-imports selected tracks' artwork
downloaded 1h 33m 42s ago
Assists with finding truncated iTunes Match tracks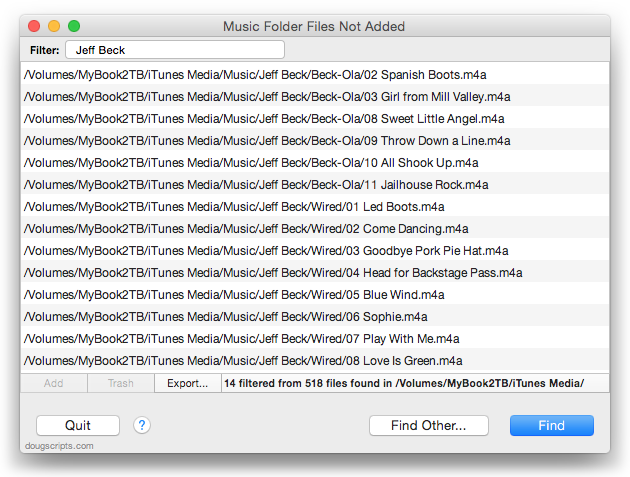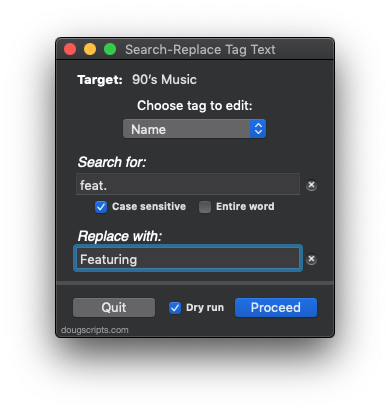 downloaded 2h 54m 32s ago
Perform search-and-replace on text in your choice of tags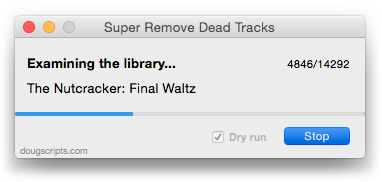 downloaded 3h 3m 54s ago
Remove iTunes tracks disassociated from files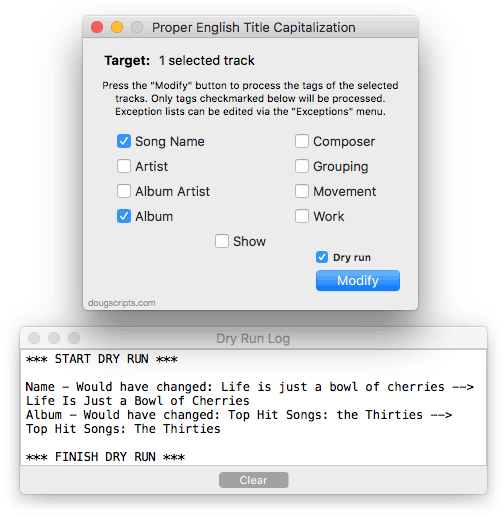 10 Most Recently Added
UPDATED September 30, 2017:


Append to Selected Tag v4.7
Append user-entered text to beginning or ending of selected tag of each selected track

UPDATED September 20, 2017:


Drop A Few My Way v4.2
Drag-and-drop to convert audio files with iTunes

NEW September 19, 2017:


Apps By Apple ID v1.0
Display information about apps in the Mobile Applications folder

UPDATED September 17, 2017:


Trackographer v5.1
Log playing tracks to text file

UPDATED September 8, 2017:


Artist to Last-First v4.2
Edit artist/composer-related tags text for sorting purposes

UPDATED September 8, 2017:


Quick Convert v4.6
Convert or import tracks with any encoder on the fly

UPDATED September 8, 2017:


Make Playlists By Tag v2.5
Create a playlist for each entry of a specified tag

UPDATED September 8, 2017:


Delete Empty Playlists v3.1
Delete all or selected empty playlists

UPDATED September 8, 2017:


Restore Artwork from Album Folder v3.4
Restore each selected track's artwork from an image file stored in its Album folder

UPDATED September 8, 2017:


Batch Export Playlists v2.3
Export selected playlists as individual XML or M3U files
Doug's Check for Update Applet
30 Most Recent RSS Feed