Macworld
June 13 2014 - 4:59 pm
Make Mega Playlist will allow you to create a "mega" playlist built by appending the tracks of chosen playlists to it in their play order; the effect being that the contents of the mega playlist will play in "playlist" order.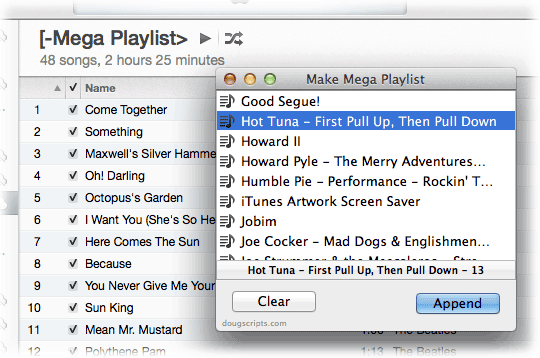 Kirk McElhearn wrote about this script in this Ask the iTunes Guy column at Macworld.
More information and download is here.