Dupin
October 11 2019 - 7:40 am
I've bumped Dupin up to version 3.0. It is for macOS 10.15 and later only.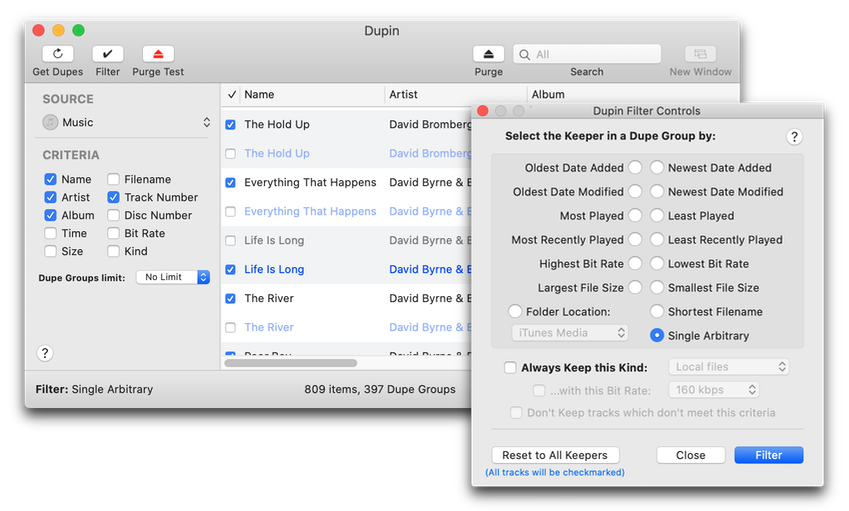 Dupin eliminates the drudgery associated with managing those irksome duplicated tracks in your Music library.
You won't be able to update to the new version of Dupin via Sparkle from the last version, v2.14.1, because that version can't run on macOS 10.15. So you'll have to get Dupin v3.0 right here on the website.
Dupin v3.0 is a free update for properly registered users and requires macOS 10.15 and the new Music app. A new registration code is US$15 and registrations older than five years can be upgraded for US$5. Download and try it free in Demo Mode. If you're staying away from Catalina for a while, Dupin v2.14.1 is still available to work with iTunes.