TV app
June 4 2021 - 5:06 pm
For macOS 11 and later only. This script will incrementally number your choice of the Track Number, Movement Number, Episode Number, Episode ID tags, and track Name prefix of the selected tracks. Additionally, a Track Count, Disc Number/Count and/or Movement Count can be applied to each track, Episode ID can be configured with additional text incorporating the number, and zero-padding up to five digits can be applied.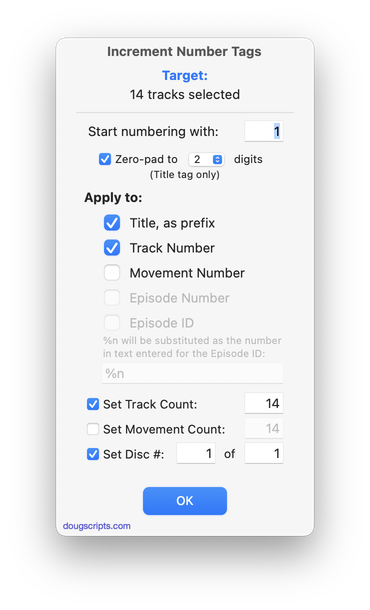 Latest version:
Accommodations for macOS 11.3 and later
More information for Increment Number Tags v3.5 and download link is here.