Controlling Operation
November 24 2019 - 4:02 am
For macOS 10.15 Catalina and later only. This script will copy a selection of tracks (presumably the tracks of a single particular album) into separate user-designated "album side" playlists and place these playlists in a distinct Playlist Folder. The script will then play each playlist "side" one at a time, pausing after each one until you accede to play the next "side" (as might occur with an actual LP record).
You can get the track order for an album if you Search Discogs or Search Wikipedia.
Written as a sort of joke to illustrate the awkwardness of recreating an analog music listening experience digitally.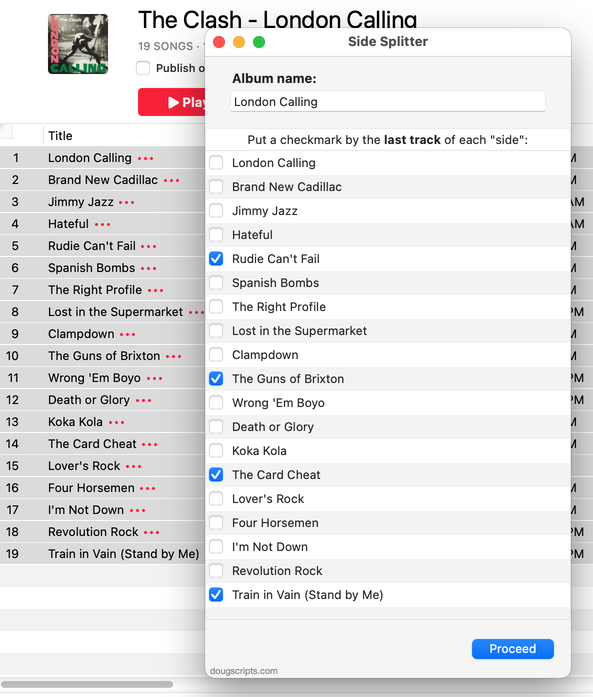 Latest version:
Accommodations for macOS 10.15 Catalina
Adds option to "insert" 4 seconds of delay between tracks
Performance and security enhancements
More information for Side Splitter v2.0 and download link is here.