March 28 2014 - 9:57 am
Had to round up some files located on disparate drives, but iTunes tracks can't be sorted using any file path information.
Playlists By Volume will sort the tracks of your iTunes library into discrete playlists based on the volume name of each track's file's location.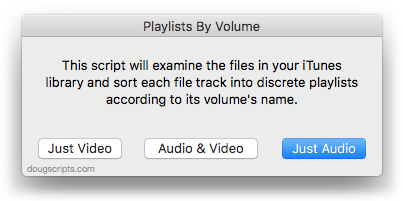 Takes about a minute per thousand tracks to complete.
More information and download is here.