May 28 2014 - 4:50 pm
I'm not sure when it happened, but the tags of URL tracks—internet streaming tracks—cannot be edited in the iTunes Get Info window. A Correspondent who apparently regularly made use of this ability recently drew my attention to it and inquired about a workaround.
URL Track Info will let you edit some of the tags of a selected URL track.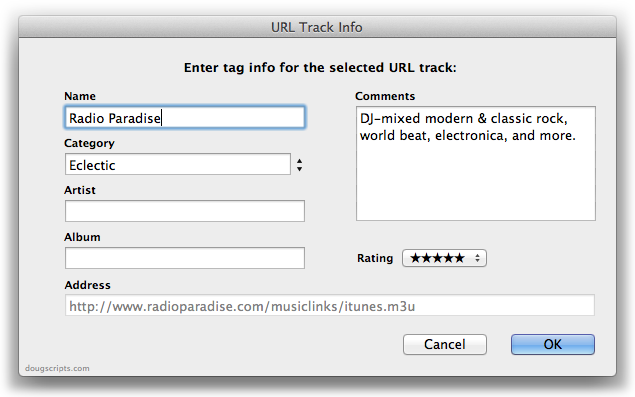 If you select more than one URL track it behaves like a multi-item edit window.
I didn't see much point in using a lot of tags, especially those in common with regular audio file tracks. You really want to keep these things away from file tracks in a playlist since they sort of hijack the flow when they come up for play.
More information and download is here.