March 20 2015 - 12:17 pm
You can get it from the web page here or fire up your current version and click Check For Update from its application menu.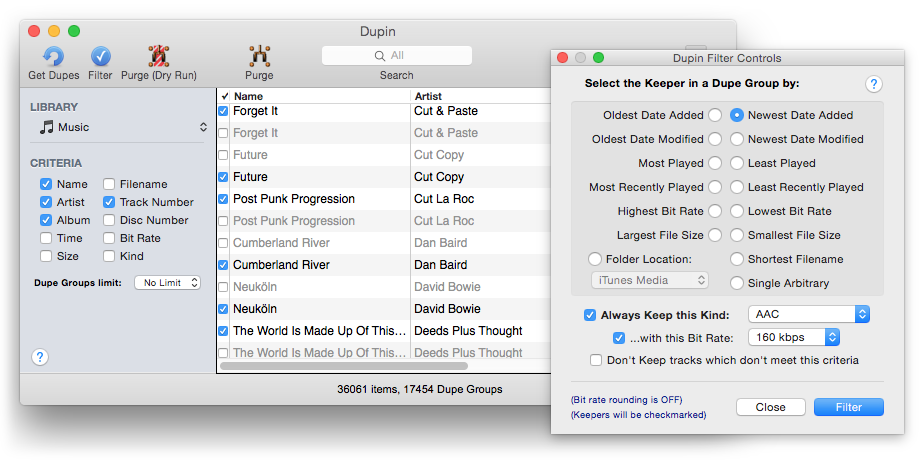 This latest version of Dupin: fixes a problem when Re-Playlisting whereby playlists stored in Folder Playlists would either not be correctly re-created or not put back to their source Folder Playlist; fixes an issue Re-Playlisting when dead tracks are extant; fixes a bug encountering empty playlists when using the Remove Duplicate Entries From Playlist tool; other minor fixes and enhancements.
The unregistered demo version of Dupin will display up to 20 sets of duplicate tracks per session and permit a single "Purge" operation per launch. All other features are unencumbered. A registration code for Dupin is $15.00.
More information and download is here.
(Thanks to the Beta-Testing Irregulars!)