July 1 2015 - 11:07 am
Music Folder Files Not Added will list the file paths of the files in your designated "iTunes Media" folder which are not in iTunes' track library. Additionally, you can select a different parent folder and its contents will be compared to the iTunes library. Includes options to Add a selection of found files to iTunes, move them to the Trash, and export a text file listing the file paths.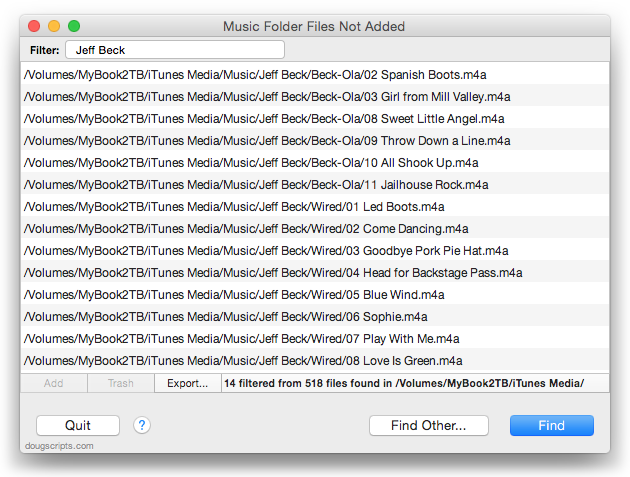 This latest version accommodates some changes in iTunes 12.2 and provides preliminary support for OS X 10.11 (El Capitan) beta.
Music Folder Files Not Added is free to try for 10 days, $1.99 thereafter. This is a free update for registered users.
More information and download is on this page.