November 7 2015 - 12:42 pm
Join Together will create and export a single AAC or ALAC audio file from the audio data of tracks dragged from iTunes or files dragged from the Finder, leaving the original source tracks and files intact.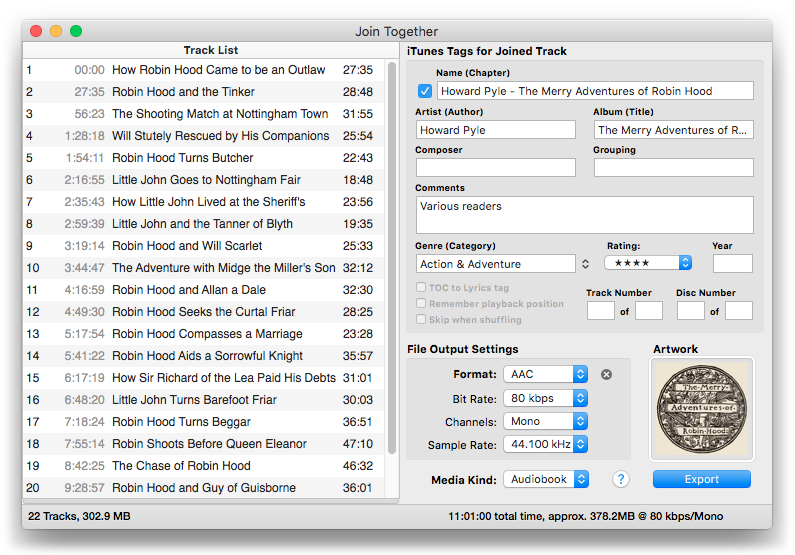 This latest version, 7.5.3, fixes a problem some users were seeing with encoding at lower sample rates, fixes an issue when using advanced Session Options and has minor performance enhancements. It's a free update for registered users.
You can try Join Together for free in Demo Mode, which will sharply reduce the volume of the exported file after a few minutes. A registration code for Join Together that removes the Demo Mode volume restriction is $5.00.