February 10 2016 - 7:21 am
New Playlist from Selection to Folder will create a new playlist with the selected tracks in a chosen Playlist Folder—rather than at the top level where you'd otherwise have to locate it and drag it to a Playlist Folder.
Just select some tracks and then launch the script (you could assign the script a keyboard shortcut).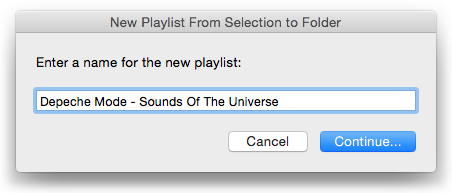 Enter a name to use for the new playlist and click "Continue...". A second panel listing the current Playlist Folders in iTunes will appear: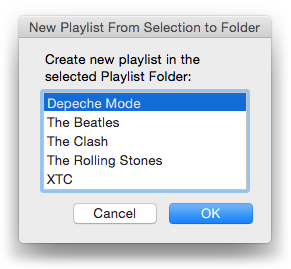 Select a Playlist Folder from the list and click "OK". The new playlist containing copies of the selected tracks will be created in the Playlist Folder.
More info and download is on this page.