March 23 2016 - 8:11 am
I've posted a minor maintenance update to Dupin, the iTunes duplicates manager. I had to fix a minor incompatibility issue with how OS X 10.11 displays a Quick Look window.
Did you know that Dupin even used Quick Look? You can select a track in Dupin's track list, press Space Bar, and a Quick Look panel will display whereby the track can be played: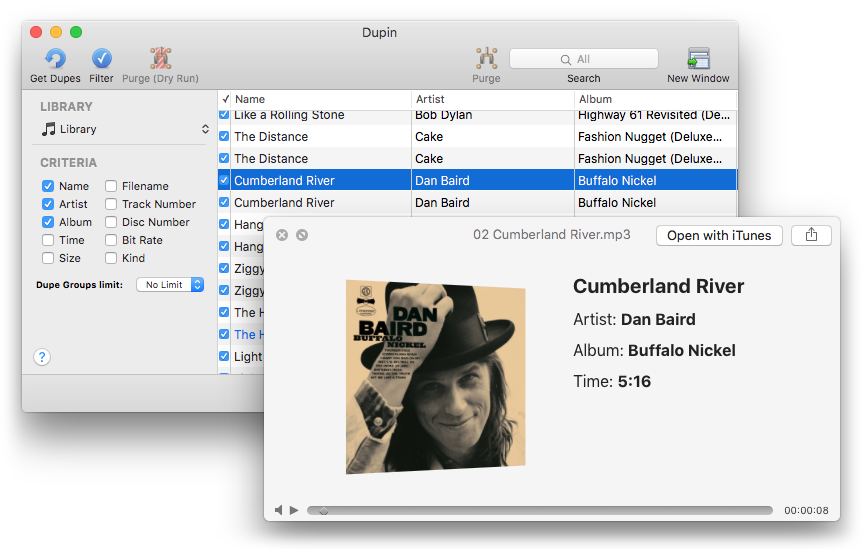 Comes in handy when you need to audition the tracks without having to locate them in iTunes first.
Dupin ($15.00) has many other features that will help you manage (and perhaps eventually Trash) your iTunes duplicates, like flexible dupe filtering, Re-Playlisting, "dead" track removal, and more. And it's compatible with iCloud Music Library tracks. This latest version (v2.10.2) is a free update for registered users.