March 14 2016 - 2:56 pm
Join Together 7.6 will create and export a single AAC or ALAC audio file from the audio data of tracks dragged from iTunes or files dragged from the Finder, leaving the original source tracks and files intact.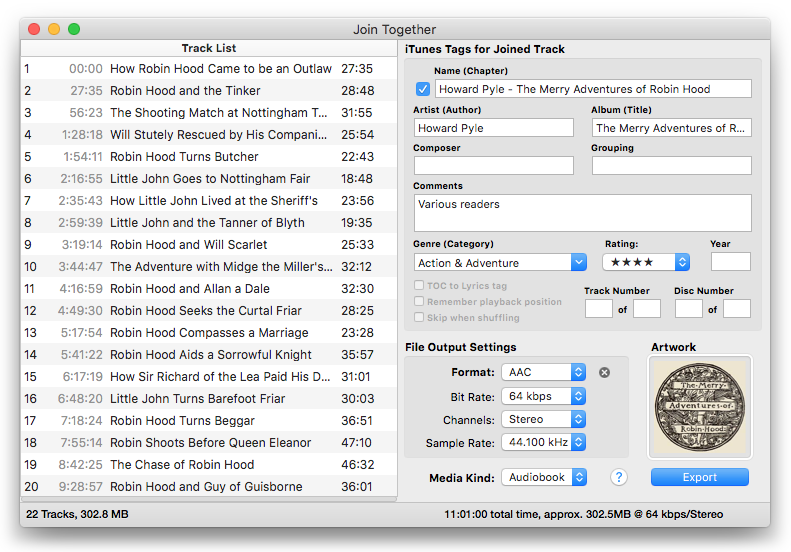 This latest version will honor an iTunes track's user-set Start and Stop Times (which are accessible in the track's Get Info > Options panel), the presumption being that the abridged version of a track is how you prefer to listen to it. But this behavior can be over-ridden in the Advanced Session Options (Option-Export) so that the Start and Stop Times are ignored and the complete duration of a track will be incorporated into the final joined track.
I've also fixed a few minor bugs and done a little low-level maintenance.
The unregistered version of Join Together will operate in Demo Mode during which all of its features are available and unrestricted. However, in Demo Mode the volume-level of the exported file will be sharply reduced after a few minutes and through the duration of the file. A registration code for Join Together is $5.00. This is a free update for registered users.