April 9 2016 - 10:29 am
M3Unify is a flexible file exporter and M3U playlist creator that will allow you to off-load copies of your iTunes songs to a user-chosen location—separate folder, external drive, USB thumb drive, SD card and so on—the way you and your audio player want.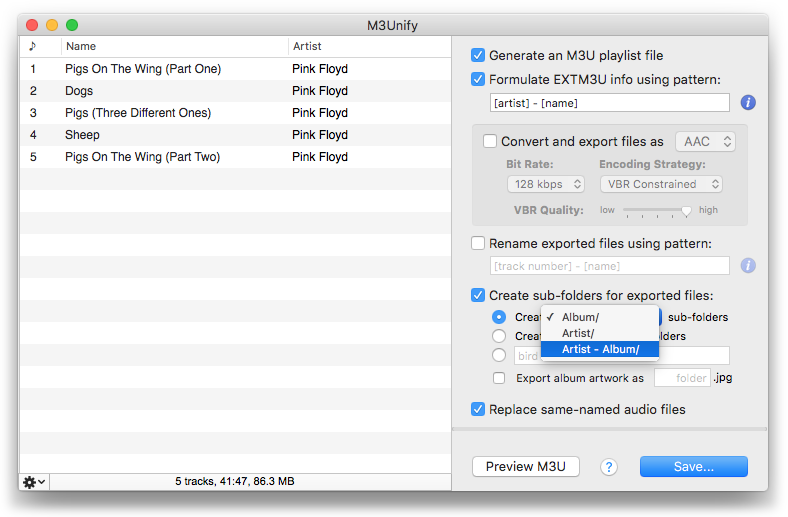 As you'll know from watching my AV presentation, I use M3Unify to stuff a USB thumb drive with music files to use in my car's audio player. It sure beats racking a mini CD collection to the driver's side sun visor. I still see people doing that. Retro.
This latest version of M3Unify now has an option to name sub-folders configured as "Artist - Album"; apparently, some audio players will only scan one folder deep such that files at the bottom of a folder hierarchy like Artist/Album/ will be ignored. Sad!
This is a free update for registered users. It's free to try with a 15-track limitation and $5.00 to purchase. More information and the informative video is on this page.