December 19 2018 - 8:30 am
Dupin Lite 2 has been updated to version 1.4.0 and is now available on the Mac App Store.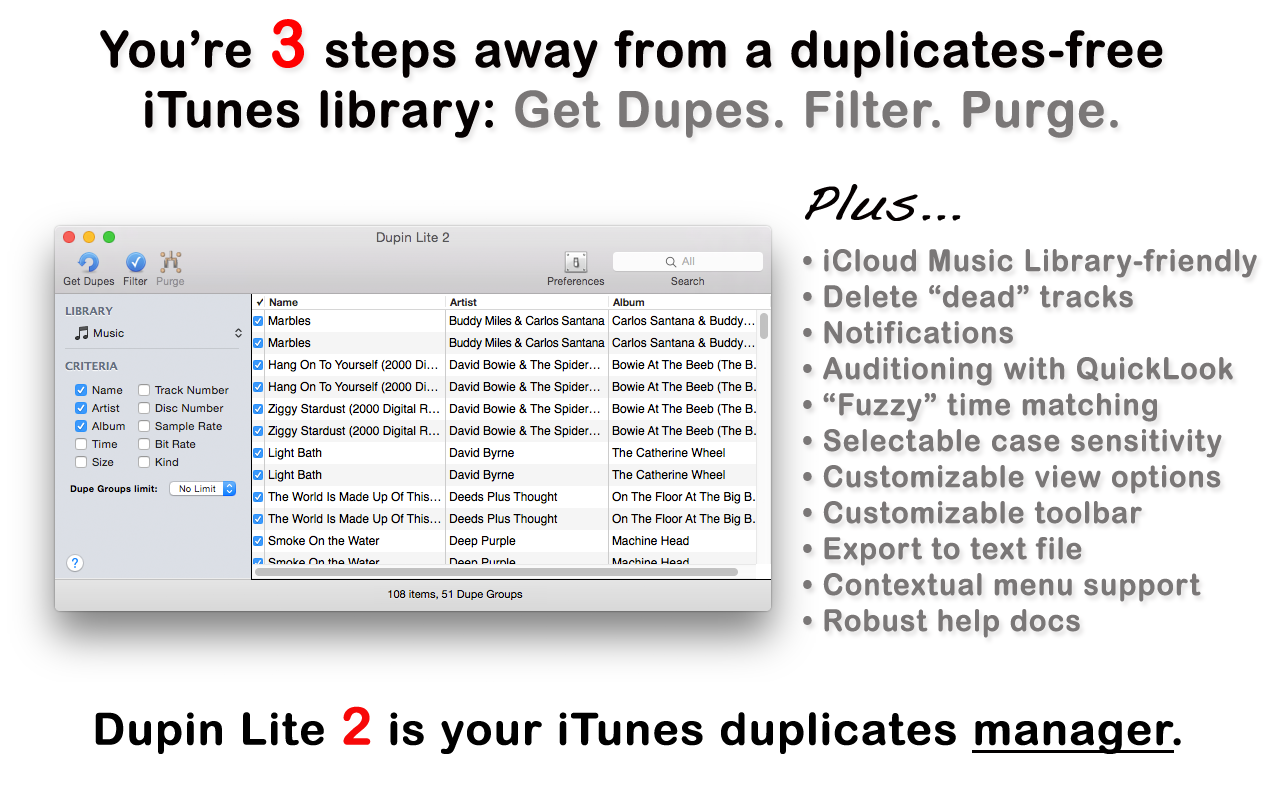 Dupin Lite 2 is a "lighter" version of my iTunes duplicates-managing app Dupin. It has fewer power-user features and essentially gets right to the business: find dupes, filter for Keepers, Purge.
This latest version accommodates Dark Mode under Mojave and adds some performance enhancements.