April 16 2019 - 12:44 pm
I just posted an update to M3Unify. Just a couple of minor fixes but if you're registered its always good to have the latest version.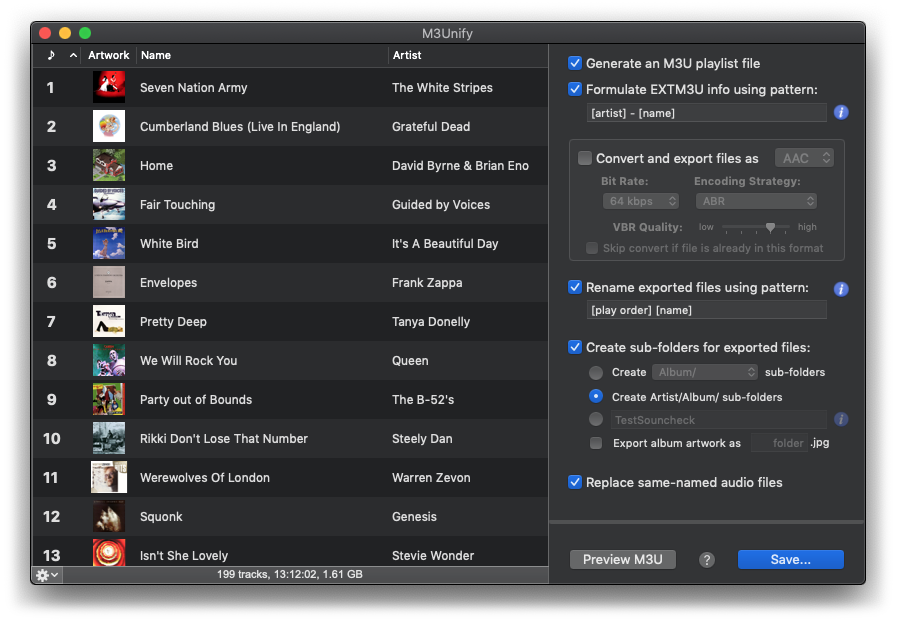 M3Unify is a flexible file exporter and M3U playlist creator that will allow you to sensibly off-load copies of your iTunes songs to a user-chosen location—separate folder, external drive, USB thumb drive, SD card and so on—the way you and your portable or car audio player want.
Download the free trial from this page and then purchase a registration for $5.00.
And many thanks to M3Unify's current users!