May 18 2019 - 2:46 pm
Music Folder Files Not Added has been updated to v6.0. This application will list the file paths of the media files in your designated "iTunes Media" folder which are not associated with any tracks in iTunes' track library. Additionally, you can select a different parent folder and its contents will be compared to the iTunes library. Includes options to Filter results, Add a selection of found files to iTunes, move them to the Trash, and Export a text file listing the file paths.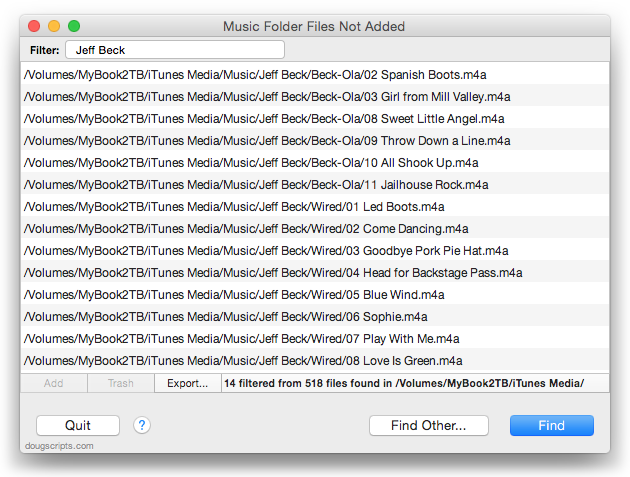 I was getting some reports from users who were getting false positives, so I tweaked the text normalization routines in the hopes of minimizing ambiguous results. Other minor issues were addressed as well.
You can use Music Folder Files Not Added free for ten days, after which a registration can be purchased for $1.99. More information, a video demo and download is available on this page. Current users can "Check for Update..." in the applet's main menu.