October 23 2019 - 12:38 pm
For macOS 10.15 Catalina and later. Set Last Played/Last Skipped date of selected tracks to a new date, with option to increase or decrease Plays/Skips, or set to no date and no Plays/Skips.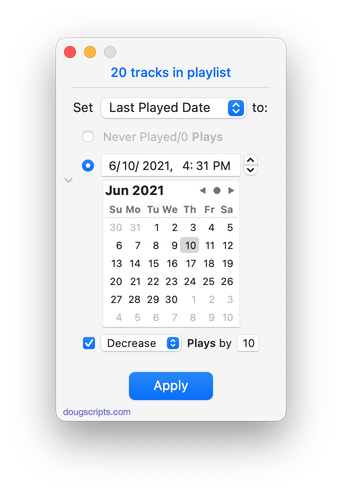 Also see Add or Subtract Play Count. iCloud Music Library/Apple Music users should be aware of a potential bug.
More information for New Last Played Date and download is here.