November 22 2019 - 1:03 pm
For macOS 10.15 Catalina and later only. This script will search the Comments tags of the Music library tracks for a user-entered text string and copy the track results to a discrete playlist.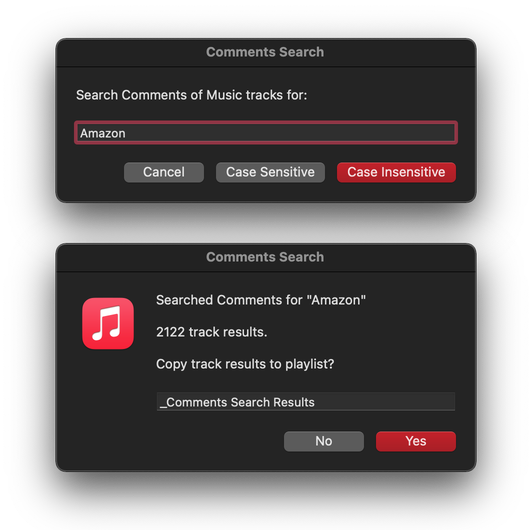 More information for Comments Search v 2.0 and download link is here.