December 2 2019 - 8:24 pm
For macOS 10.15 Catalina and later only. This script will display the size (width x height) of the artwork of the single selected track.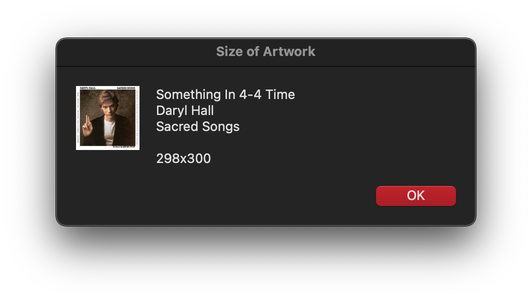 Latest version:
Accommodations for macOS 10.15 Catalina
Performance and security enhancements
More information for Size of Artwork v3.0 and download link is here.