December 26 2019 - 8:51 pm
OS X 10.15 Catalina or later. This applet will scan the Music app for tracks that are not assigned to any user-created playlists and display them. Includes options to export the list as a text file, ignore Smart playlists, and copy selected tracks to a new or existing playlist.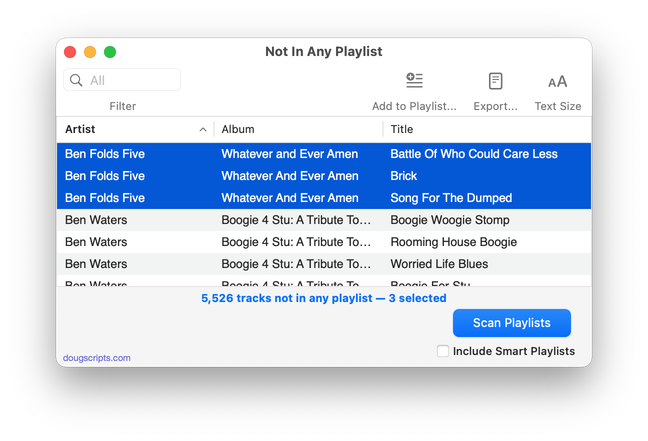 Latest version:
Accommodations for macOS 10.15 Catalina
Performance and security enhancements
More information for Not In Any Playlist v3.0 and download link is here.