May 10 2020 - 8:23 am
For macOS 10.15 or later. Drag audio files to this script's main window to enter many common tags before the script adds the files to the Music app, after which your tag info will be applied to the new tracks. Additionally, tracks can be copied to a new or existing playlist. Stays open after each "add session" so that successive batches of tracks can be added.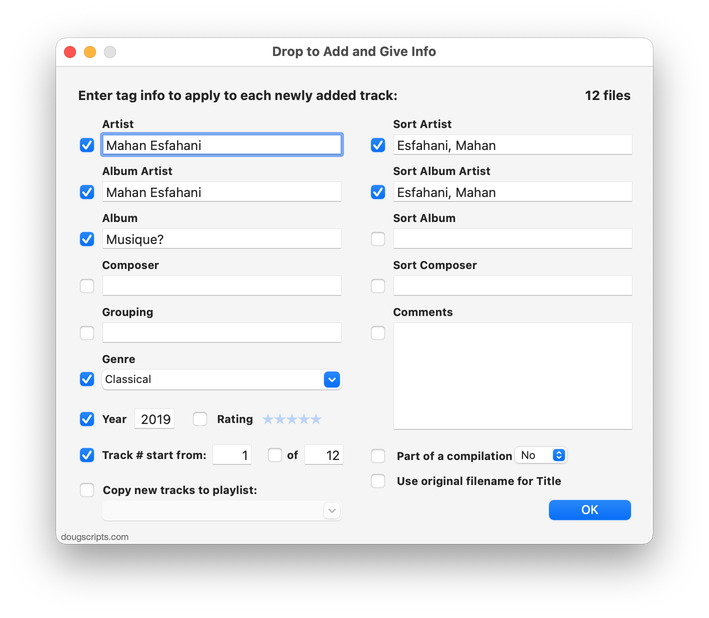 Latest version:
Accommodations for macOS 10.15 Catalina
Performance and security enhancements
More information for Drop to Add and Give Info v4.0 and download link is here.