May 24 2020 - 5:43 pm
For macOS 10.15 and later only. This applet will export copies of the files of the tracks in one or more selected playlists to a single user-selected folder.
Also see M3Unify, an app that provides many more options for exporting/converting files from the Music app.
Free to try in Demo Mode: While in Demo Mode only 20 files will be processed per launch. If you like it you can purchase a code for $1.99 which will remove the 20-file restriction.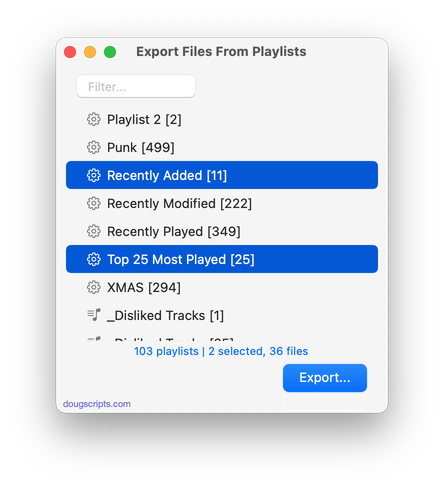 Latest version:
Accommodations for macOS 10.15 Catalina
Performance and security enhancements
More information for Export Files From Playlists v3.0 and download link is here.