May 17 2020 - 1:05 pm
For macOS 10.15 Catalina and later only. This applet will attempt to extract the CD Text information from the selected audio CD in the Music app and apply it to the CD's disc and track tags.
Some commercial CDs and commercial CD burning software (including the Music app) can use CD Text as a method of including text data on an audio CD. This data can include Artist (Performer), Album, Composer, Track Title, and Genre info. See the Read Me for more information.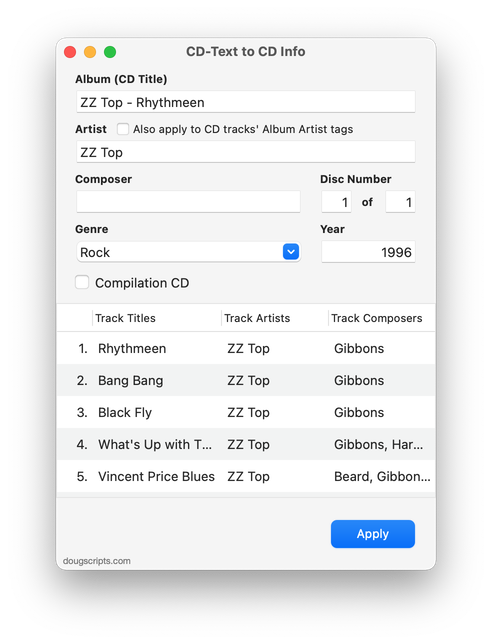 Latest version:
Maintenance release
Minor UI tweaks and performance enhancements
More information for CD Text to CD Info v5.2 and download link is here.