July 20 2020 - 3:28 pm
For macOS 10.15 and later only. This applet will scan your Music library for pairs of track entries that--very strangely--point to the same file and then copy those tracks to a discrete playlist for further examination; presumably you'll want to remove one of the faux pair tracks without Trashing the single associated file.
More about this issue is here.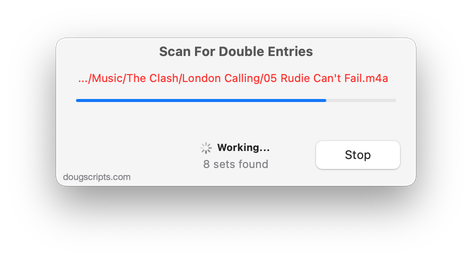 Latest version:
Accommodations for macOS 11 Big Sur
Performance, UI and security enhancements
More information for Scan For Double Entries v3.1 and download link is here.