August 21 2020 - 8:17 pm
For macOS 10.15 and later only. Search the entire Music app library, or a selected playlist, for user-entered text by All, Song Title, Artist, Album, or Composer tag and copy the track results to a Search Results playlist, which will be created automatically if necessary. Can optionally re-create or append to the Search Results playlist on each run.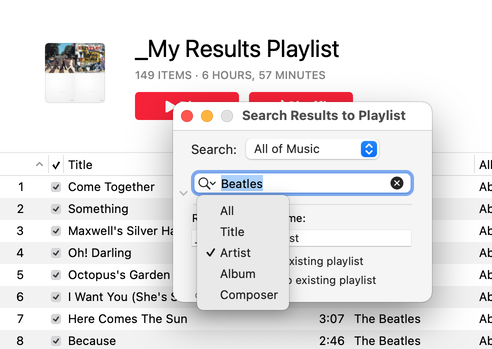 Latest version:
Accommodations for macOS 11 Big Sur
Performance, UI and security enhancements
More information for Search Results to Playlist v3.1 and download link is here.