November 6 2020 - 7:42 pm
For macOS 10.15 and later only. This applet will create new Music track playlists based on each selected entry of a specified tag. That is, create individual playlists for each Artist, Album Artist, Album, Composer (or their "Sort" siblings), Genre, or Year.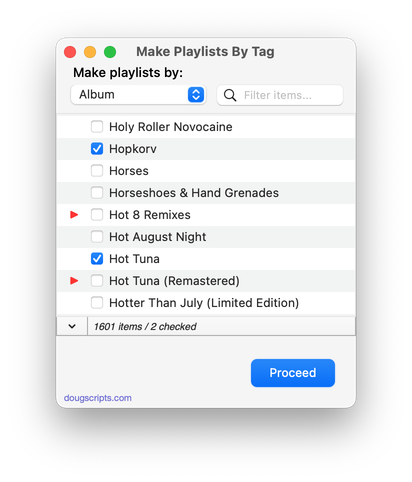 Latest version:
Accommodations for macOS 11 Big Sur
Performance, UI and security enhancements
More information for Make Playlists By Tag v3.1 and download link is here.