November 22 2020 - 5:47 pm
For macOS 10.15 and later only. The Music app only allows one playlist to be selected at a time. This applet can perform common useful tasks on a multiple selection of playlists: playlist title renaming (add text, remove text, search and replace text) and duplicate, delete, export, move and merge playlists.
This app is free to try full-featured in Demo Mode. While in Demo Mode, only up to 10 playlists can be manipulated per launch. If you like it you can purchase a code for $2.99 which will unlock the Demo Mode limitation. Launch the app and click "Register…" in its File menu to make an in-app purchase.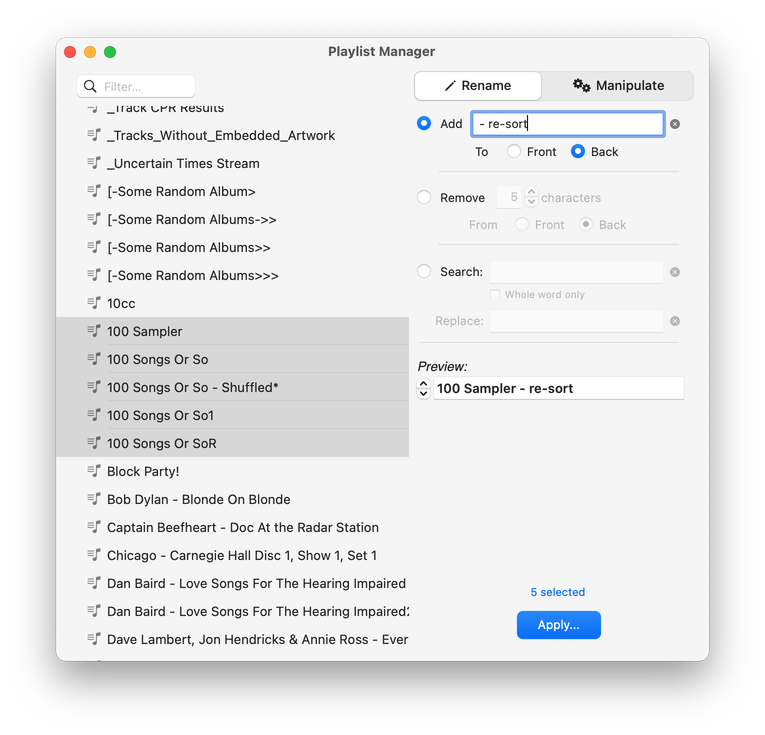 Latest version:
Fixes a couple of UI regressions under macOS 11
v3.2 (11/3/2020):
Additional accommodations for macOS 11 Big Sur
More information for Playlist Manager v3.3 and download link is here.