November 3 2020 - 6:30 pm
For macOS 10.15 and later only. This script will remove any number of extra space characters at the beginning and ending of chosen tags (Title, Artist/Director, Album Artist, Album, Composer, Genre, Grouping, Movement, Work and Show) in the selected tracks.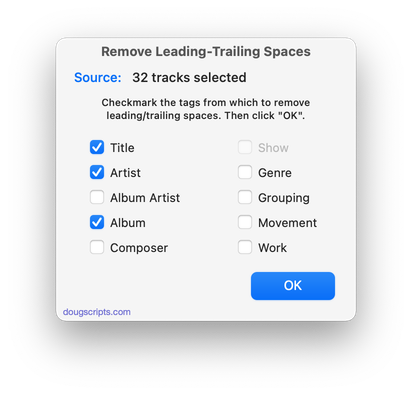 Latest version:
Additional accommodations for macOS 11 Big Sur
More information for Remove Leading-Trailing Spaces v2.3 and download link is here.