March 3 2021 - 7:48 pm
For macOS 10.15 and later only. Performs a Google image search using a Music album's name or TV's movie or TV show title. Results are displayed in your default web browser.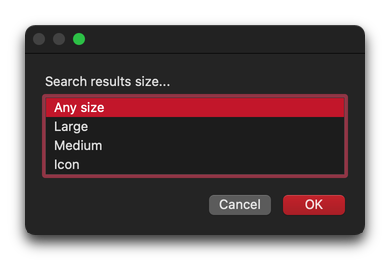 Latest version:
Accommodates changes to Google's size tool
Handles URL encoding more thoroughly
More information for Find Album Artwork with Google v4.2 and download link is here.